We realise that choosing the right backboard system can be a bit confusing and at Spalding, we know that the wrong setup can be detrimental to progress. As such we've created an easy system finder tool for all ballers to make their decision. To find your ideal system setup select the 'start finder now' button below to begin.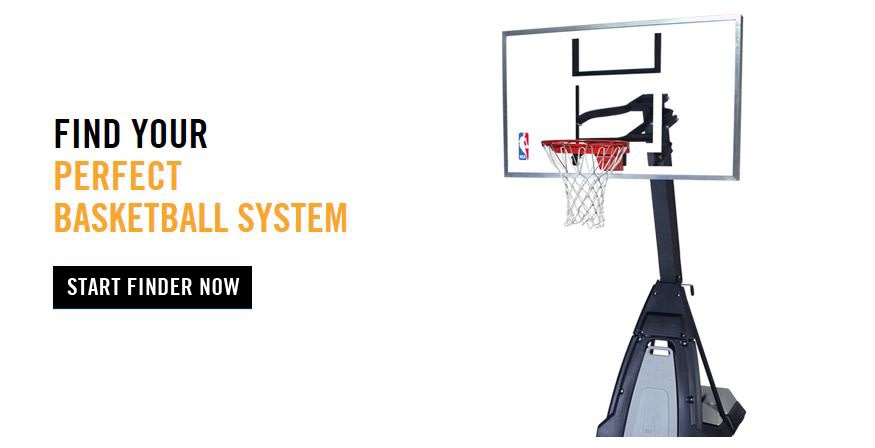 ---
KEEP IN MIND THAT IT'S NOT ALL ABOUT DIMENSIONS
Of course, the basketball backboard size is a main contributing factor, but there's a lot more to think about. Do you need something you can move around easily? Go for one of the products in our portable range. Maybe you're looking for a smaller size for the kids, in which case we'd recommend one of the youth/kids options we have available. We've even got mini solutions for those looking to bring the game inside (without causing excess damage).
Take advantage of our guide to give you an idea of the different pros and cons of the various backboard materials, as well as the price range you're looking to fall within. It's straightforward and will arm you with everything you need to make an informed decision.
Plus, if you sign up to become a Spalding member you'll receive an extra 10% off your first order.