U-Turn Pro™ 60 Inch Glass In-Ground
Bring the court to your door with the U-Turn Pro 60 Inch Glass In-Ground Basketball System. Featuring a 60 inch Glass backboard for the truest rebound performance and a steel rim with a smooth breakaway. This hoop gets its stability from a one-piece support pole, and the fully adjustable U-Turn lift system gives players of all ages plenty of room to play under the basket, while providing a quick height adjustment with just the turn of a handle.
Glass Backboard for superior rebound performance
Height adjustable from 7.5ft to 10ft (for players of different ages)
Heavy Duty steel frame for maximum stability
Flex Breakaway Rim
Assembly time: Approx. 2-3 hours (excludes concreting)
Backed by Spalding's warranty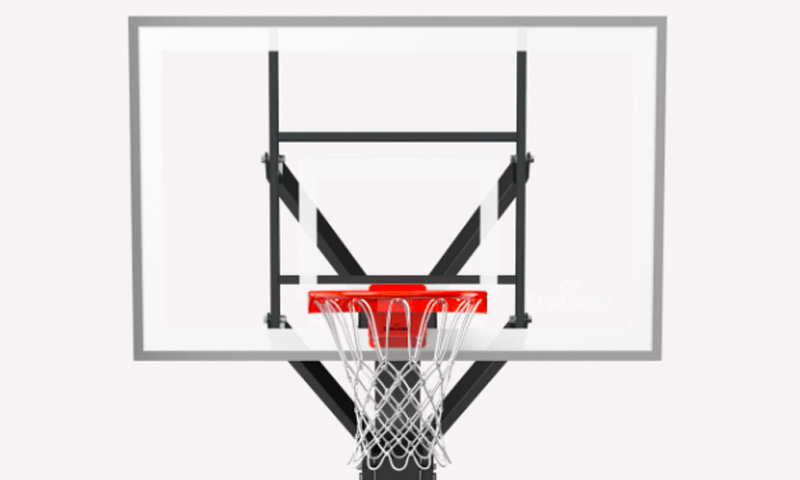 60" Tempered Glass Backboard
Experience superior rebounds with the 60" steel framed, tempered glass backboard. Providing 37% truer rebound than acrylic this premium tempered glass backboard can take everything you give it from serious bank shots to aggressive rebounds. 
Backboard measures 60" (152x137cm) and features a Steel-Frame with aluminium trim
Heavy duty steel frame
Designed for maximum durability the heavy-duty one-piece 6" square steel pole set keeps your pole in place during vigorous play.The hinged base plate also enables ground-level assembly of backboard and rim
Easy height adjustment
The easy to use and ergonomically designed U-Turn Pro lift system gives players of all ages a chance to play with the integrated safety stop preventing that basket from being lowered below 6'6" and the 3ft board offset provides more room for under the basket action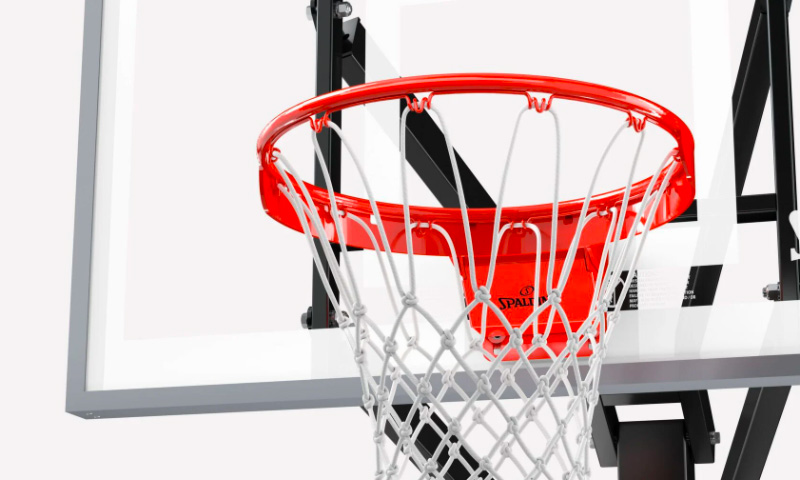 FLEX® BREAKAWAY RIM
Built to withstand dizzying dunks the Spalding Flex® Breakaway Rim is a steel rim designed for a smooth breakaway. The covered springs and powder-coated finish help it stand up to the rough conditions of the outdoor court.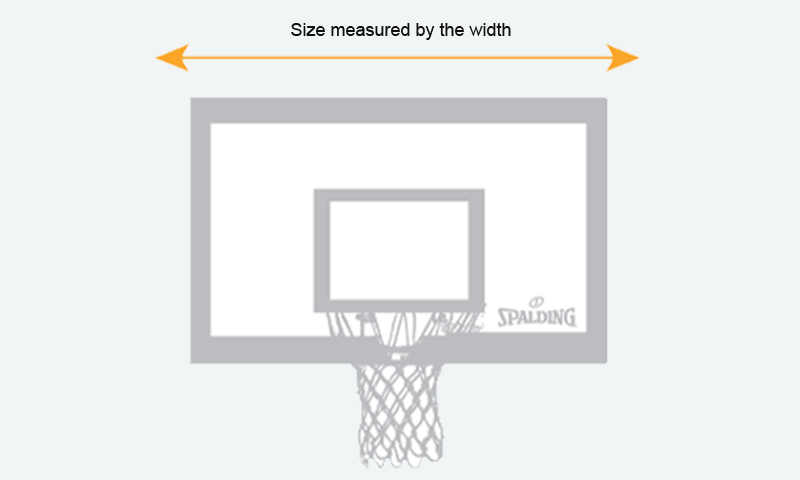 Backboard Size
The backboard size is measured from the left to the right side of the board, ranging from 44" to 72" (107cm to 183cm). Spalding ranges boards in the following sizes:
- 72 inch / 183 centimetres (Professional level)
- 60 inch / 152 centimetres
- 54 inch / 137 centimetres
- 52 inch / 132 centimetres
- 48 inch / 122 centimetres
- 44 inch / 112 centimetres
- 42 inch / 107 centimetres
More Information

| | |
| --- | --- |
| SKU | AA888160 |
| System Type | In Ground |
| Backboard Size | 60" (152x86cm) |
| Backboard Material | Glass |
| Rim | Flex® Breakaway |
| Lift System | U-Turn Pro™ |
| Height Adjustable | 7.5ft - 10ft | 2.3m – 3.00m |
| Pole | 1pc, 6" Square |
| Pole Pad | Heavy Duty |
| System Overhang | @7.5ft - 1.04m | @10ft - 0.94m |
| Assembly time | Approx. 2-3 Hours (Excludes Concreting) |
Product Usage Guidelines
This equipment is intended for home recreational use only and NOT excessive competitive play. This product is not intended for institutional or commercial use; Spalding does not assume any liability for such use. Institutional or commercial use will void the warranty.
---
Safety Instructions
Failure to follow these safety instructions may result in serious injury or property damage and will void the warranty.
The owner must ensure that all players know and follow these rules for the safe operation of the system. To ensure safety, do not attempt to assemble this system without following the instructions carefully.  Check entire box and inside all packing material for parts and/or additional instruction material. Before beginning assembly, read the instructions and identify parts using the hardware identifier and parts list in this document. proper and complete assembly, use, and supervision are essential for proper operation and to reduce the risk of accident or injury. A high probability of serious injury exists if this system is not installed, maintained, and operated properly.
---
User Manual
Download the user manual for the U-Turn Pro™ 60 Inch Glass In-Ground system.
User manual
There are currently no reviews for this product.